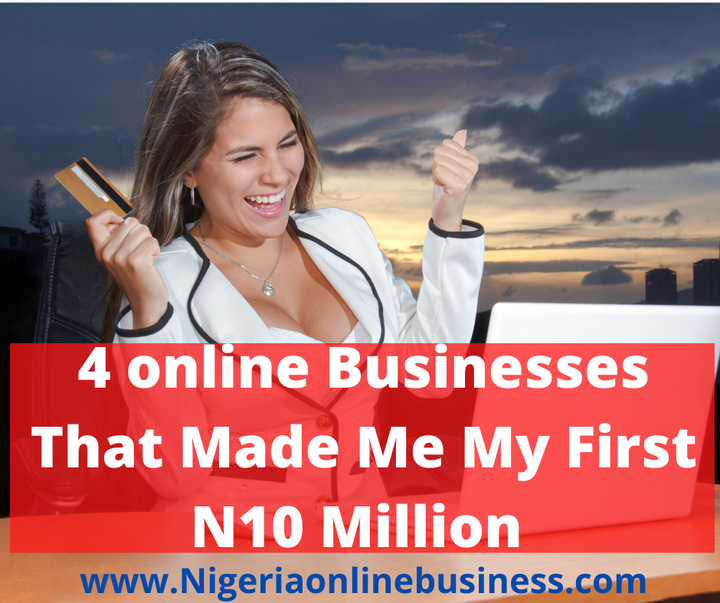 About a decade ago when I was starting up in online businesses, I lacked Direction and I didn't know what was working and what wasn't working.
Every time I searched on how to make money online, I find millions of different results. Many of the search results are trying to lure me into surveys that never pay a dime, online schemes that steal your money and time or trying to sell products that will never work to me.
It was never an easy search, everything looked glaring although most of those things don't actually work.
Today, after going through the hassle to discover what actually works and what don't works, I have
decided to share with you four of the online businesses that made me the more money.
Although the businesses I will share with you below made me the most money, they also have strategies that don't work. In this article I will give you resources to the strategies I am currently using so that you can replicate.
Four online businesses that made me my first 10 million naira
1. Mini online importation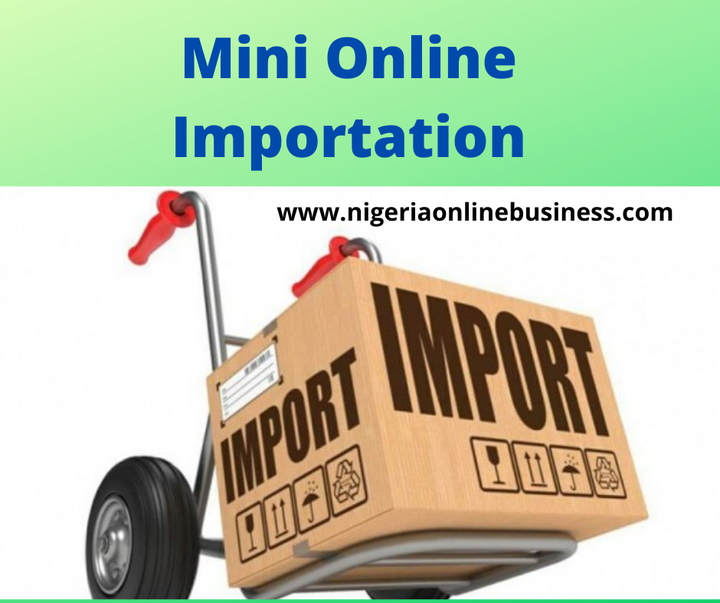 I first learn about mini importation in around 2010 or so, I had a very curious friend then that saw an advert about the "N14k laptop", this was an eBook that was authored by Onome Maureen about how to get your brand new laptop for around N14000.
I tried all I could to discourage my friend that it was a scam, but he wasn't discouraged, he insisted that chances are that this thing can actually be real and that if we lost, we are losing only 3000 naira or there about which was the price of the guide as at that time.
In A nutshell, buying that eBook was one of the wisest decisions i ever took. The eBook turned out to be genuine and I realized that Mini importation is one of the most profitable online businesses today,
Mini importation basically means buying products in small scale from countries where they are cheap and selling them in your host country for profit. Mini importation is mostly done online. We have thousands of online platforms you can order from. Most notable among them are: AliExpress, alibaba, amazon, dHgate etc.
2. Online information marketing.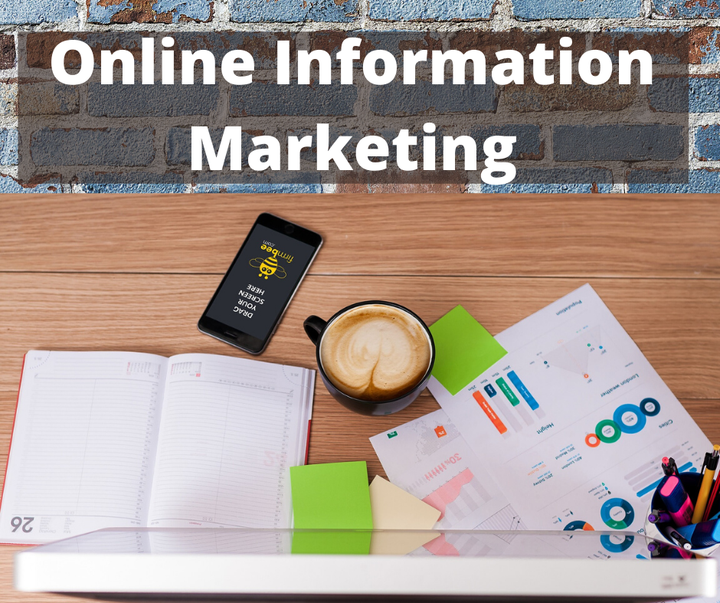 This form of online business is all about identifying and creating solution for people's problem. It starts with discovering a particular challenge people are having. E.g. relationship issues, losing weight, self-defense, Learning freelancing, forex trading classes, etc
So, what information marketing is all about is mastering a particular business model or problem and creating a solution to that problem in form of a course. The course can be in form of an eBook, audiobook, video, webinar, email follow-up, etc.
Today, most online gurus make more money from information marketing than they make from their actual area of specialization.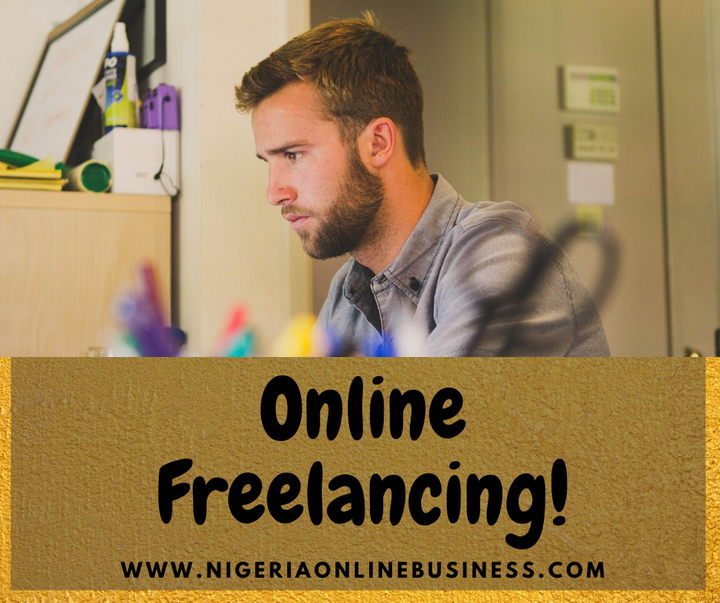 For the last few years, the Nigerian naira has been losing its strength, and many third world countries are also facing similar challenges in their own country. With a higher purchasing power of foreign currencies in third world countries, this has led to exporting of work to third world countries like Nigeria, India, Bangladesh, etc
Millions of small, medium and large-scale offices today in the developed world export their office works to individuals or firms in the third world. Singular Factor has created millions of work from home employment.
You have any unique skill, which can be writing, graphic design, programming, proofreading, translation, web development, programming, etc.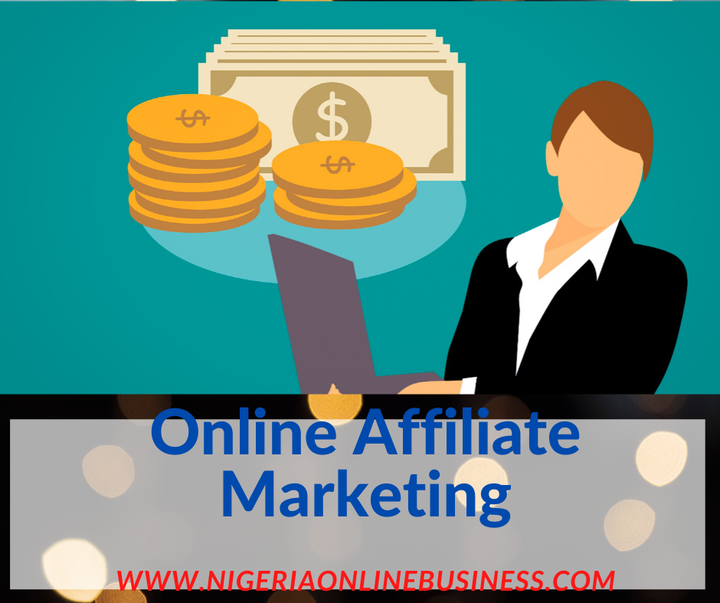 Out of all the aforementioned online businesses, affiliate marketing is my most preferred. This is because affiliates marketing provide room for a lot of automation. By automation, I mean leaving your business to run hands-free while you are doing other things.
For those that don't know what affiliate marketing is, affiliate marketing is a form of online business that rewards you for recommending products.
e.g: You recommend shoe to bola and the owner of the shoe pays you a commission for the recommendation.
Another example: You agreed to pay me N5000 for every customer I refer to you or 50% commission on any sale that i refer.
Most of the above examples our kind of offline examples but the form of affiliate marketing I am talking about is the online affiliate marketing.
Basically what you do as an affiliate marketer is to get your promotional URL, share the URL with potential buyers and get paid commission for each sale that is made.
This simple form of online business has made me more money than any other business on the list and has produced more millionaires online than any of the above businesses has produced. I will show few of you the strategy I am currently adopting to succeed in affiliate marketing.

Click on this text to see exactly what I am doing.
You are going to come across thousands of different online businesses on a daily basis, but the businesses I shared with you in this article are the ones that worked for me personally and have worked for thousands of ordinary individuals across the world
If you have any question, suggestion or recommendation, please leave a comment below and don't forget to share this article for your friends to learn