Not too long ago, I became so cash strapped. My regular day job was not providing enough to cater for all my needs. I knew that I had to get an alternate means of making money.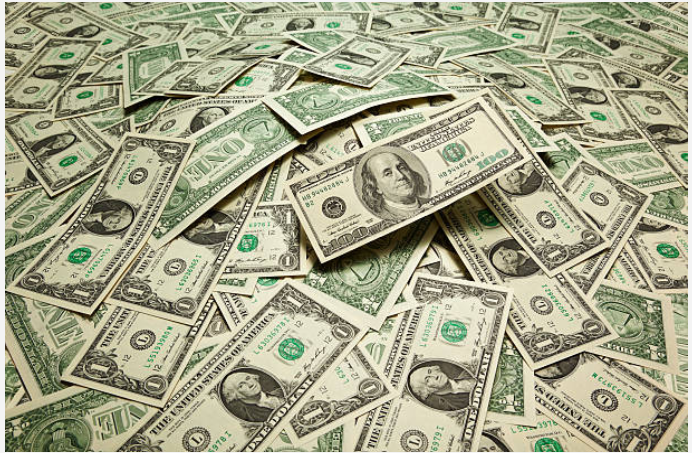 But I wanted a legit means. And that was where I learnt about online businesses. If you are wondering where I found the gold of information, worry not. Check here and find out for yourself too.
Stumbling on gold led me to the three businesses that I would be sharing with you. I not just found an alternate means of income, but made my first 10 million. It was indeed a life changing experience and one I couldn't help but share with you.
Three online business from which I made my first 10 million.
Mini Importation
My first experience with mini importation was through a friend's Facebook. Then, I did not know it was mini importation. All I saw were pictures of products with very cheap prices attached to them.
As a typical Nigerian, I was skeptical and felt it was one of those dubious attempts to scam me. I scrolled past and pretended like I didn't see it.
Then again, my friend sent me some of the pictures. I wanted to complain about his coming to my inbox, but he asked me to give him a listening ear.
Prior to that time, I knew my friend had suddenly started doing well. I didn't want to intrude and so did not ask what he was doing. It was in my Facebook inbox that he began to tell me all about mini importation.
That night, from around 8pm till about 11pm, Segun told me all about mini importation and sent me some links. I read up about it and by morning, I had made up my mind. This was a business I would definitely love to do.
From all my study that night, I learnt that mini importation basically involved buying goods and then reselling. But this time, you had to buy them from some other countries. The good thing about buying from these countries was that these goods were extremely cheap there.
So, I could buy goods of 100 naira and sell them for about 800 naira! My mind was about to explode. There and then, I started my journey into mini importation. Since then, I never looked back.
Freelancing
Freelancing feels like something that should be kept a secret. You might wonder why. The ease at which I could sit in my house, do a job, submit it and get paid feels illegal.
But guess what, it isn't. And it is why I delved into freelancing the first chance I got. With freelancing, all you need is to have is a skill people can pay for. It could be writing skills, animation, or web design.
The concept is simple. Do a job for someone elsewhere and get paid.
Here's why it is very lucrative: if traditionally you are paid 100,000 in your locality for a job, freelancing can pay 300,000 for it. Now you know why I can never let go of freelancing.
Want to start earning times three of what you are currently being paid? Check here to see how to make it big in freelancing.
Affiliate Marketing
Without realizing it, many of us do referrals every day. We wear a shoe, our friend likes it, and we tell them where we bought it. Or we wear a nice cloth, our friends admire it, and we refer them to our tailor.
Now, imagine you get paid for every of your friend that gets to buy because of you. Well, welcome to affiliate marketing! It is simply getting paid because someone else bought a product because of you. You are not producing the product, you are only telling people about it and convincing them to buy.
Amazing right? Exactly what I felt when I heard about it. Too easy to be true. Well, if you want to get started, click here to learn about the secrets I used when I started.
Combining these three businesses was what led me to making my first one million and soon, my first 10 million.
Want to make your first million? See this link to get started.
Are you struggling to have a reliable source of income online? feel free to ask me any question regarding any online business and i am very much available to answer your questions in the comment section. meanwhile comment the type of online business you are trying out below. free free to like and share this article so that your friends can benefit.